Following a tense and exhilarating Group Stage, the sixteen teams of the Six Sweden Major have been cut in half. Now, the tournament turns to the final stages, as the Playoff Stage commences tomorrow, the 12th of November. By the 14th, eight of the world's greatest Rainbow Six teams will have fought it out, and one will walk away with the $200k grand prize. Here are our Six Sweden Major Final Stage Predictions.
For some teams, the competition so far has been a disappointing experience. Through the Group Stage, for example, FURIA Esports failed to secure a single standard victory, instead of locking down two overtime wins and four losses overall. Similarly, Oxygen Esports, a North American side, picked up just one overtime win, with the remaining matches going down as total losses.
Now, we're just seven matches from the end, and there's everything to play for at this stage.
This Is What We're Left With
We recently published comprehensive Six Sweden Major 2021 predictions, stating which teams would likely break into the Playoff Stage. Out of our total group of eight predictions, we're proud to report that five of them were accurate, which isn't a bad percentage! However, the Group Stage gave way to some huge upsets, and not everything can be easily predicted where Rainbow Six Siege betting is concerned.
Now, the teams entering the final stages look something like this:
Ninjas in Pyjamas
Spacestation Gaming
Team oNe
Rogue
FaZe Clan
BDS Esports
DAMWON Gaming
SANDBOX Gaming
If we're going to make fresh Six Sweden Major predictions based on the Group Stage performance, we're saying that FaZe Clan will take the victory. The Brazilian squad exhibited a fantastic performance through the last stage, landing an overall record of 5-0-0-1, picking up the best statistics out of any team.
Although, there's strong resistance in the form of Ninjas in Pyjamas, closely followed by Team oNe. At the last Six Major, in Mexico, it was Team oNe that took the grand prize, securing $200,000 and beating out Team Empire in the final series. Can the Brazilian team pick up another huge victory? Potentially – but there's a massive uphill climb awaiting the squad before they get there.
Making It Through The Matches
What can only be described as the best Rainbow Six Siege teams in the world are set to do battle. Right now, we have the quarter-final fixtures confirmed. Here's the breakdown, accompanied by the best odds, taken from GG.bet:
DAMWON (2.11) vs. (1.68) SANDBOX
Team oNe (1.28) vs. (3.46) Rogue
FaZe Clan (2.35) vs. (1.55) BDS Esport
Ninjas in Pyjamas (1.44) vs. (2.66) Spacestation Gaming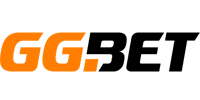 100% match deposit Bonus
Up to 200€/$ or equivalent
Wide range of esports markets
Available in EN, RU, CN and PT
Top Esports bookmaker & odds
Overall, we're anticipating a Team oNe vs. FaZe Clan grand final event, with FaZe Clan taking the ultimate prize. However, there's plenty of matches to take place before that final series, and it's anyone's game at this stage.
If you're interested in tuning in to the event, we've detailed a guide on how to watch the Six Sweden Major live. And, if you're watching the event, be sure to take advantage of the hotter-than-ever Rainbow Six Siege betting markets available.